Singing Lessons in the North West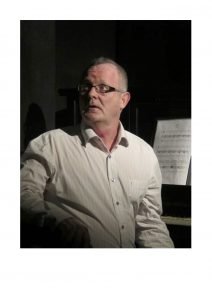 Sing with more confidence and with a better technique

.
Voice Lessons Liverpool was founded by Barry Gerald Webb in 2015. I have worked as a professional singer and teacher

for over 30 years

.



I  teach how to sing with a

'bel canto' (beautiful singing) technique. I also teach Speech Level Singing.

My pupils sing 

in music theatre,

opera,

pop or jazz, in groups or as soloists.
I teach at the following venues:
NORTH LIVERPOOL : 
BIRCHDALE ROAD WATERLOO METHODIST HALL . Tuesdays 1:30pm to 6:30pm and Thursdays from 3pm to 7pm

CENTRAL LIVERPOOL:
VULCAN STUDIOS,68 Waterloo Rd, Liverpool L3 7BE. By arrangement.
SOUTH LIVERPOOL:
ULLET ROAD UNITARIAN CHURCH, 57 Ullet Rd, Liverpool L17 2AA. BY ARRANGEMENT.
THE OLD POLICE STATION, 80 Lark Lane, L17 8UU. Wednesdays and Fridays 10am to 2pm.